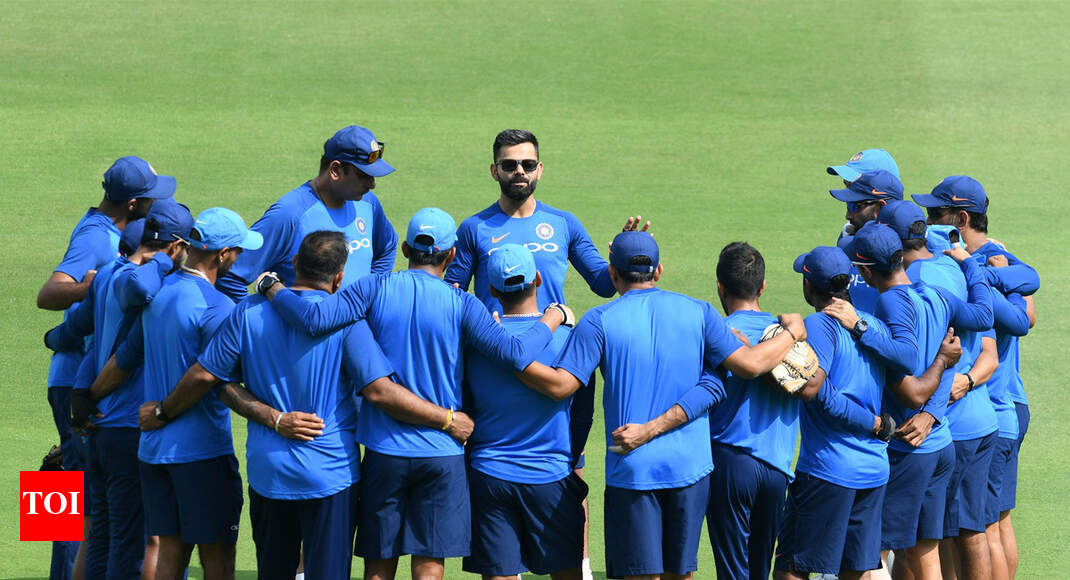 HYDERABAD: It will be a dress rehearsal for India when they take on Australia in the first of the five-match One-day International series.
That these matches will be the last of this format they play before they head to England and Wales for the World Cup for the 50-over extravaganza in different conditions to the sub-continent will not be lost on skipper Virat Kohli when he walks out to toss at the Rajiv Gandhi International Stadium here on Saturday.
To switch formats should not be difficult for players weaned on all things instant, but the Indians will be aware of the task confronting them as they hit the T20 mode immediately after this series and ahead of the World Cup.
It will be akin to the switch they need to make here, and quickly, following the twin setback in the T20I series, where they lost both the games last week. If the first in Visakhapatnam was a close encounter, the second in Bengaluru was a breeze for the Australians, who still have the wood on the hosts in the ODIs the two teams have played in India.
The visitors may have won 26 as against the hosts' 25 in the 56 ODIs they have played in India – 5 ended without a result – but India go into this game with the knowledge that they have won the last two bilateral series between the teams. If it was 4-1 in India (2017-18), it was 2-1 in 2018-19 as Kohli and Co. made history Down Under.
History apart, the Indians will also be bolstered by the return of Kuldeep Yadav, who was rested for the two T20Is. He'll be reunited with his spin twin Yuzvendra Chahal while Ravindra Jadeja, drafted into the squad for Hardik Pandya, waits in the wings. Mohammad Shami, Ambati Rayudu and Kedar Jadhav have also come into the ODI squad, but with skipper Kohli stressing that players in contention for the World Cup will continue to get game time, it'll be interesting to see who the hosts will choose from Ambati Rayudu, Kedar Jadhav, Rishabh Pant and Vijay Shankar.
A chastened KL Rahul has made his case with two knocks of substance in the T20Is, while Kohli and MS Dhoni and the bowlers – Jasprit Bumrah, Shami, Chahal and Kuldeep – appear certainties. The skipper even attributed the team's success in the last few years to the spin twins. "Our success over the last couple of years is mainly because of these two guys (Kuldeep and Chahal) and the impact in the middle overs and their ability to pick up wickets for us. Both have been outstanding and their performances have been brilliant."
Kohli's view found an echo in the Australian captain with Aaron Finch remembering India's strong batting line-up, excellent wrist spinners and incisive quicks from their skirmishes in recent times. Unlike the Indians, however, the Australians have five more ODIs to go before the World Cup, but they too would want to firm up their plans for the mega event. Shaun Marsh joined the squad on Friday morning, but is not available for selection here, and the Australians would have taken heart from the manner in which Glenn Maxwell has shaped up in the T20Is.
The middle order bat was candid in saying after his 55-ball blitzkrieg in Bengaluru that consistency in position will lead to consistent performances, and it remains to be seen if Australia send him high up the order. Also of interest will be the way they rotate their quicks, Pat Cummins and Co., in the next 10 matches with skipper Finch clear about workload management.
TimesofIndia