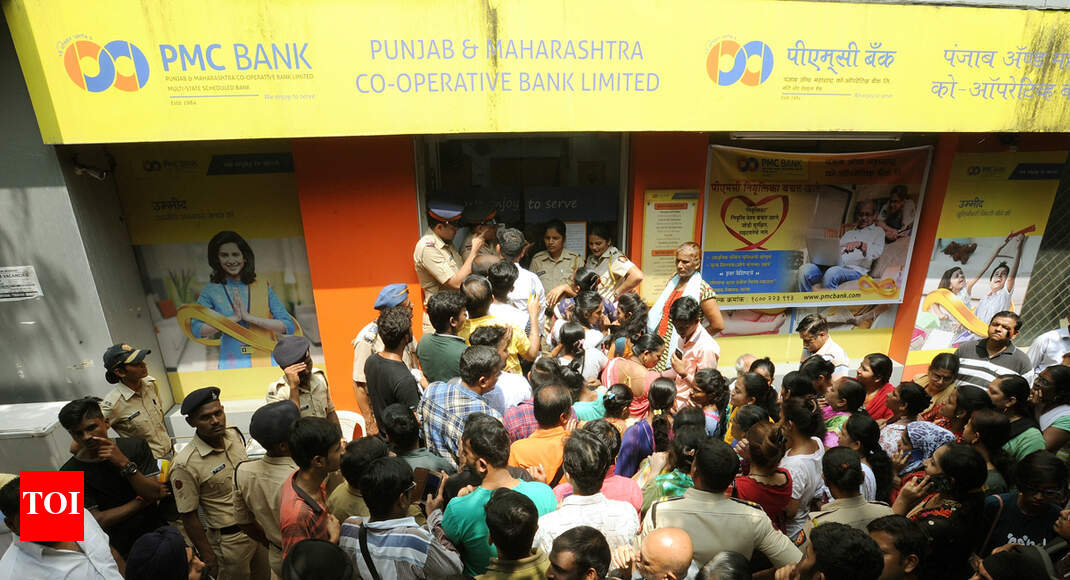 MUMBAI: Rakesh Wadhawan, executive chairman of HDIL, and his son Sarang, vice-chairman and MD of the group, were arrested on Thursday over their alleged role in the Rs 4,355 crore Punjab and Maharashtra Cooperative (PMC) Bank fraud.
Sources said the duo was initially summoned to the city police's economic offences wing (EOW) headquarters on the police commissionerate compound near Crawford Market. The two reportedly did not cooperate and were placed under arrest in the alleged cheating and criminal conspiracy case. "We have arrested the two accused and their interrogation is on," said EOW chief Rajvardhan Sinha.
Housing Development and Infrastructure Ltd (HDIL) and its group companies had taken huge loans from PMC Bank. As on March 31, the outstanding loan amount against Rakesh Wadhawan was Rs 1,902.6 crore and his son Rs 128.6 crore. That apart, HDIL group had been granted loans totalling Rs 1,306.2 crore too.
The police complaint lodged by Jasbir Singh Matta, manager, recovery department, PMC Bank, said the wrongfully advanced loans amounted to Rs 4,355.5 crore. RBI sources said the group's final total exposure in the bank is yet to be assessed. As many as 21,049 fictitious bank accounts were allegedly created to hide the loans, which were disbursed in violation of RBI norms. By doing this, the bank managed to prevent the loans from showing up as large exposures in its core banking system and avoided RBI inspection.
Coming down heavily on the accused and HDIL, the EOW on Thursday provisionally attached their residential and commercial projects and land parcels worth over Rs 3,500 crore. Police said they were verifying the titles of these properties. "We will file an application before the court to attach these properties, which were submitted as collateral with PMC Bank alone and no other bank," said an officer.
Meanwhile, EOW's special investigation team (SIT) searched the residence of Waryam Singh, former chairman of the bank, and found details of his demat account. "We have frozen Singh's Rs 100 crore demat account," said an officer. Investigators said 44 accounts in PMC Bank opened in the name of the two accused, HDIL, and different entities belonging to the accused, were found to be password protected. Some of these accounts were opened as early as in 2008.
"One could not find these accounts on the bank records. They could be accessed only with passwords. We have identified individuals who had access to these passwords. They are confidantes of Joy Thomas, former managing director of PMC Bank, also an accused in this case. We are interrogating these individuals as well," said an officer who is part of the probe.
A police team that visited Thomas's Thane residence a few days ago did not find him over there. They have pasted a notice outside his flat asking him to come forward for an inquiry at the EOW headquarters. Police have also identified Thomas's properties and are collecting more information about these. These properties are likely to be frozen for investigation. A group of forensic auditors and consultants has been appointed too, to thoroughly probe the financial transactions in this case.
The Wadhawans are being interrogated by DCP Shrikant Paropkari and inspector Kishor Parab.
TimesofIndia